Purlin Clip and Girt Clip
In addition to its complete line of building panel systems and structural purlin and girt members, Flexospan also offers a full complement of purlin clips and girt clips shown on this page. Contact us for full details and for information on customized clips.

Here are details on eave struts, angles, rake channels, etc. Call for details on custom accessories and sizes larger than 10 inches.



Purlin & Girt Clips

Flexospan's Structural Sections Catalog


---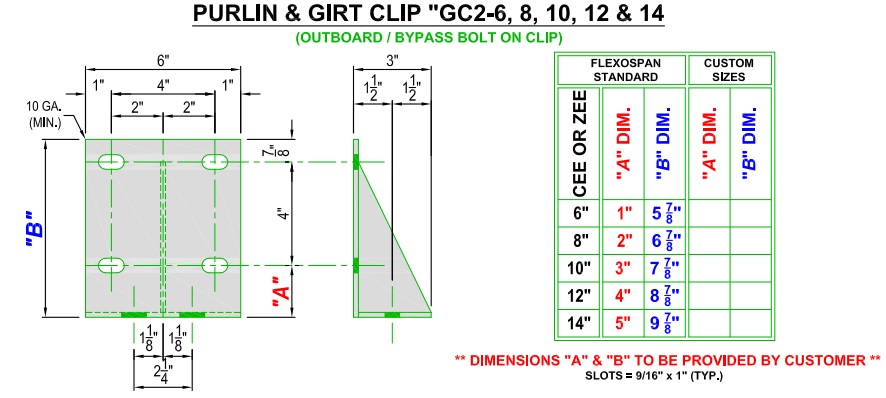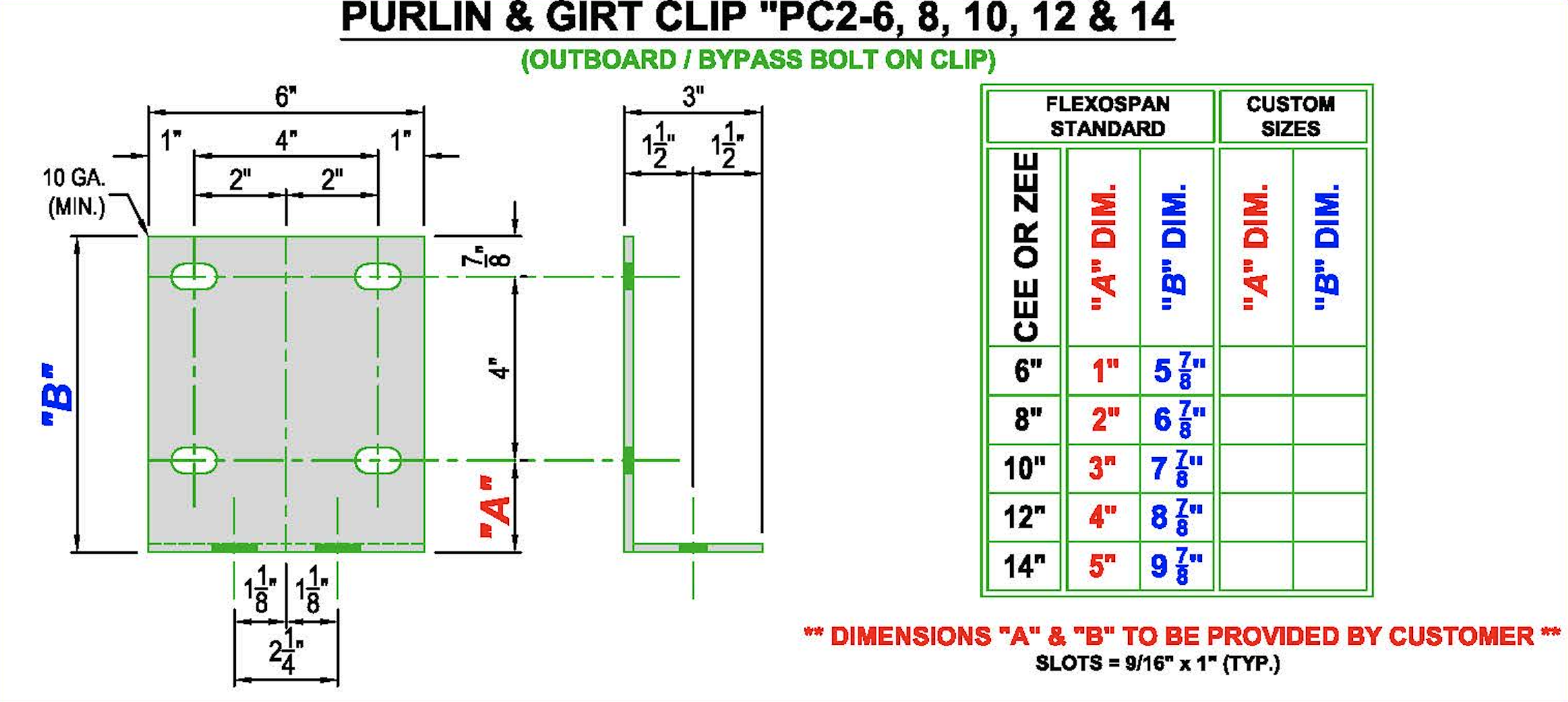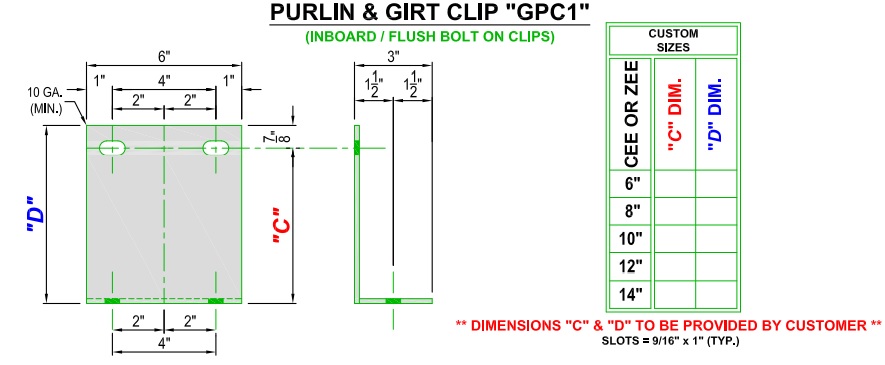 ---