Flexospan's Flexbeam 7.2 roofing and 7.2 siding wall panel is economical, strong and aesthetically pleasing. It has a trapezoidal profile, important for many architectural applications. The standard Flexbeam wall panel is 38 7/8" overall, with a 36" coverage.

This configuration helps lower costs by reducing the amount of material used at side laps and the number of sheets handled in the field.


Factory mitered corners are available when Flexbeam is erected horizontally.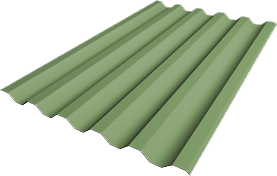 Standard Gauges 18, 20, 22 and 24
Stainless Steel Gauges 24, 22, 20 and 18